PRESS ROLLER AND NIP ROLLER DESIGN, ENGINEERING, MANUFACTURING AND SERVICE
By the Industrial Roll Experts
After years of experience in the industry, we've developed the ability to provide press rolls with an industry leading level of reliability, and we're proud to say that Press/Nip Rolls from Winchester Precision Technologies are used in a number of industries and for an extremely wide variety of applications by customers everywhere.
From design, engineering, and manufacturing to service, repairs, and reverse engineering – we're confident that we can help.
Applications for Press Rollers/Nip Rollers:
Press Rolls, otherwise known as Nip Rolls, are suitable for a number of tasks, and with the variety of sizes, configurations, and materials we can work with – you can be sure that we can quickly and cost efficiently provide a press roll that perfectly suits your need. Press rolls are frequently used for tasks such as:
Dewatering
Forming
Thermal bonding
Compacting webs
Web cooling
Web heating
Web squeezing
Calendaring
Pulling or braking
Creating composites
Laminating
And more...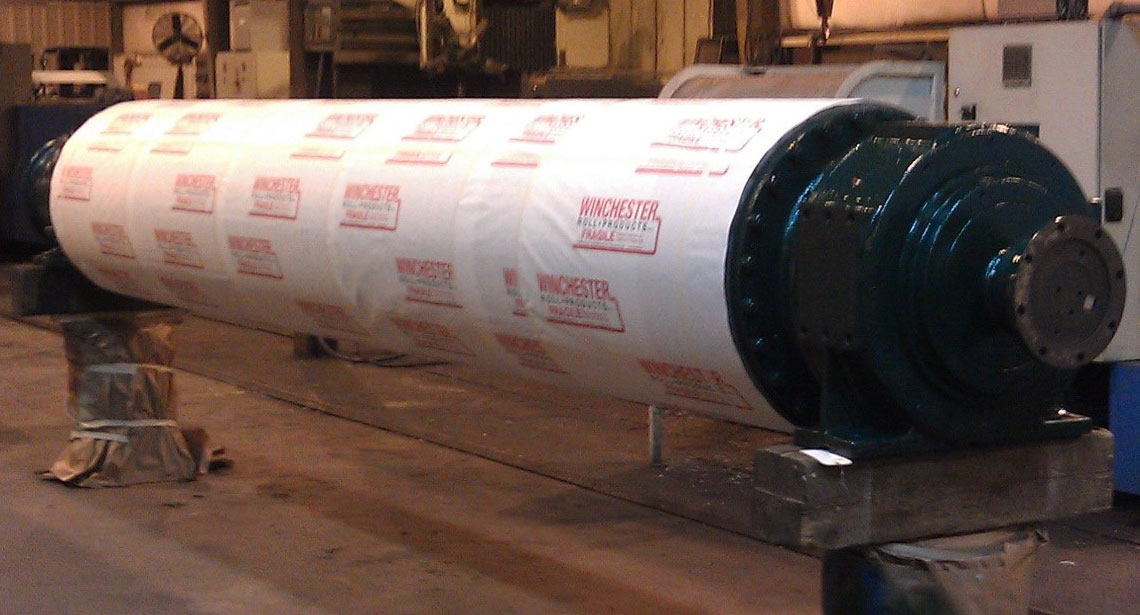 Engineering and Manufacturing
If You Need a Brand New Press Roller and Nip Roller
At Winchester Precision Technologies, when it comes to Press Rolls and Nip Rolls we're equipped with both the expertise and the equipment that allow us to provide a solution for virtually every problem you present to us. From design, engineering, and manufacturing to service, repairs, and reverse engineering – we're confident that we can help.
Fill out and submit our Roll Specification Tech. form so that we can design and engineer the roll to match you application. The more information that you can provide the better we will be able to optimize your roll for your process.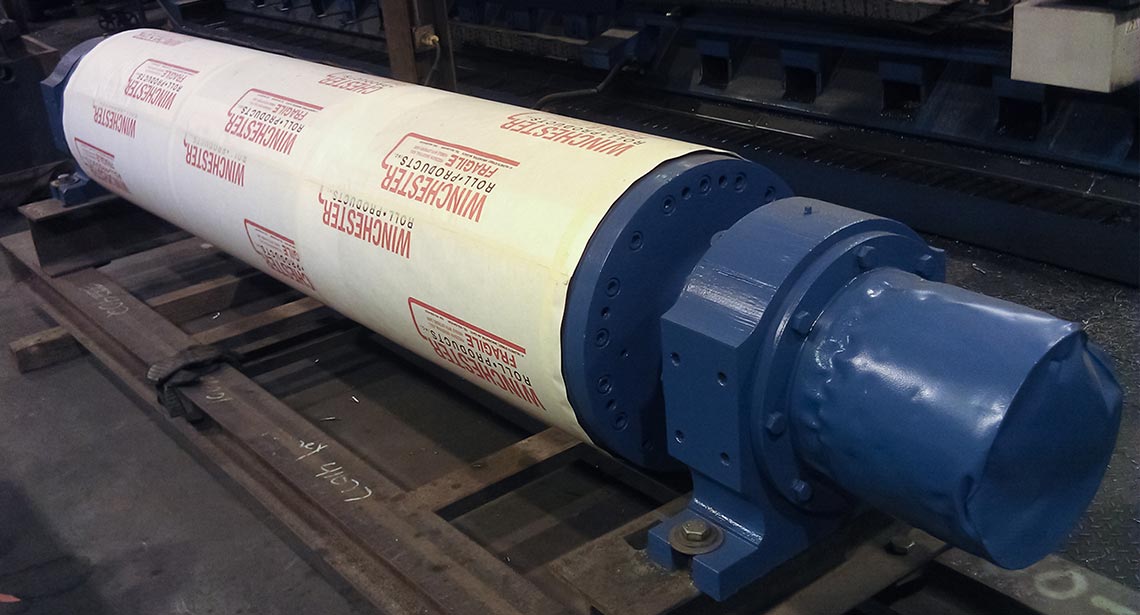 Inspections and Service
If You Already Have a Press Roller and Nip Roller
If you already have a press roll and simply need service or repairs, we can do that too. Our technicians regularly inspect, disassemble, and repair rolls of every variety, with the goal of returning them to you good as new.
Services for press rolls include:
Press roll inspection: when you think your press rolls could be performing better, an inspection is the best course of action. We'll inspect your press rolls and provide a comprehensive report on what's holding your rolls back from performing at their peak. We will identify what needs immediate repair and suggest future service frequencies to help you get the longest life out of your press rolls. Inspection services including dimensional inspection, Non-Destructive Examination (NDE) , Computerized Measuring Machine (CMM) .
Press roll disassembly and reassembly: sometimes the best way to pinpoint a problem in your press roll is to take it apart. Press roll disassembly and reassembly involves taking apart your complex nip roll inspecting the components, identify problem areas, make recommendations and reassembly with new, repaired, refurbished, or improved components.
Press Roll Grinding: Press roll grinding ensures your press rolls have the tight tolerances you need to improve performance and reliability. We can help specify the correct crown and surface finish for your load and application.
Press roll repair: if you have a press roll that's under performing, our engineers can analyize the roll for issues and make repairs modifications to get the most out of your roll including 3 plane dynamic balancing so that the roll you receive is better than it ever was, resulting in dramatically improved reliability and longevity.
Press roll balancing: at Winchester, we can balance virtually any roll in existence – and that's not an exaggeration. With our unique 3 plane dynamic balancer with optical whip sensing we can finish balance roll and components as heavy as 60,000 pounds and 66 feet in length.
Do you have questions about Press rolls or service for press rolls? We have answers! Contact Winchester Precision Technologies or call 603.239.6326 today to learn more about how we can help you get the most out of your press rolls.