Innovative Large Milling Solutions
Backed by Advanced Capabilities and Decades of Experience
At Winchester Precision Technologies our strength is our manufacturing engineering and our understanding of the steps required to take your large part designs and make them reality.
In our top-quality machine shop we are equipped to meet your unique 5 Axis large milling needs using our state-of-the art tools and machinery, backed by over 30 years of extensive experience with industries everywhere.
We know it can be hard to find a quality company that can handle and truly understand your large milling needs. For this reason we thrive on delivering solutions for even the most challenging large milling projects.
Our various large mills allow us to machine large, complex component parts with precision, speed, and efficiency. When combined with an extensive range of secondary finishing equipment, businesses in a long and growing list of industries can count on Winchester for a truly comprehensive solution.
Our state-of-the-art rotational five-axis large milling machinery with simultaneous horizontal part rotation accommodates many applications including custom unique grooving patterns around or along a part, as well as contouring and unique shapes that you wouldn't be able to find anywhere else
Large Milling Capabilities
96" Vertical
360" Horizontal
5 Axis Milling
Large Turning and Fabrications
CMM Inspection
12' Faro Arm, Faro Laser Tracker
Roll Forming Up to 2-1/2" thk. Up to 120" Wide 21" Min. ID
ASME Pressure Vessels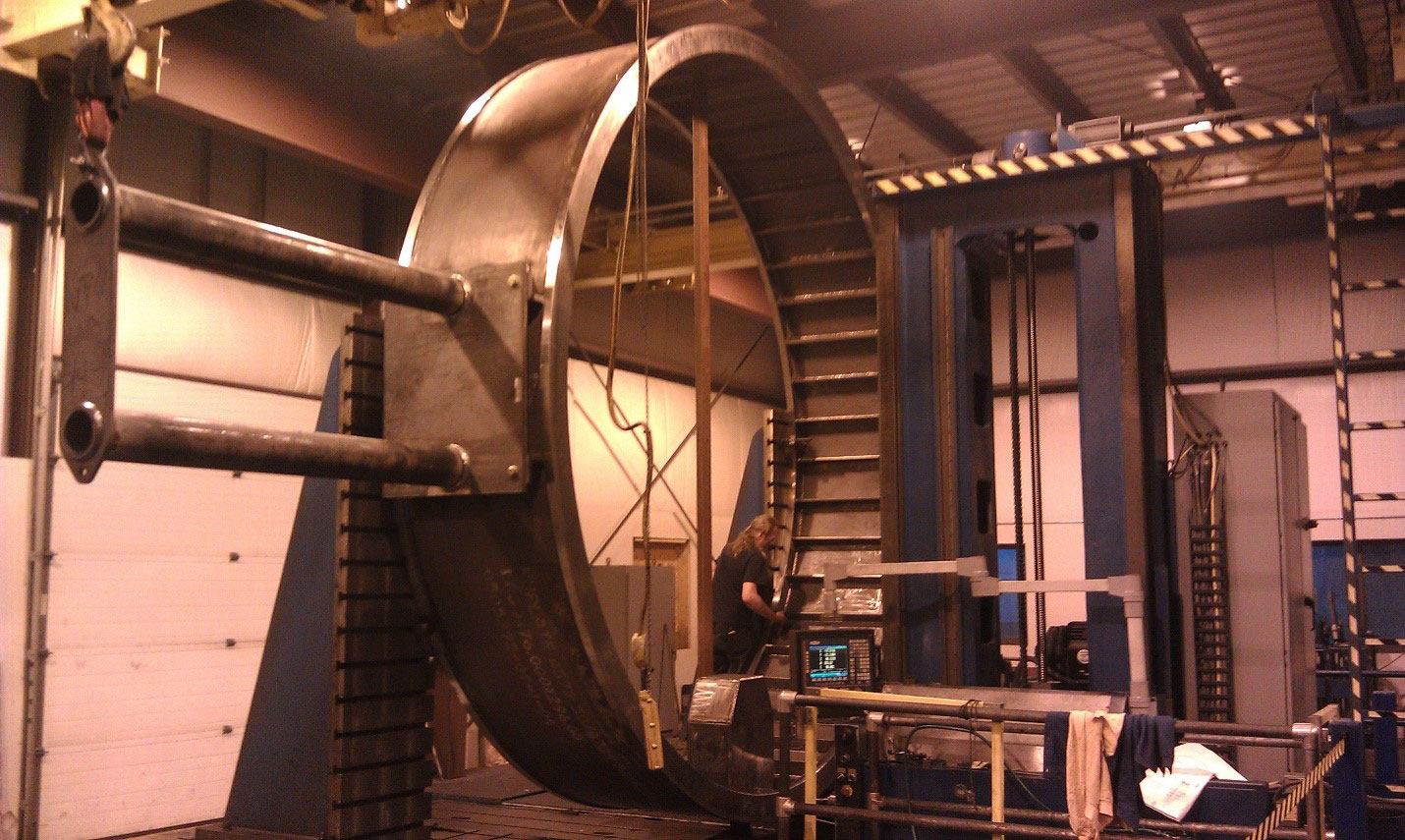 Why Industries Choose Winchester For Large Milling Services
With an ongoing commitment to consistently improve our capabilities and our processes, we are proud to ensure we can meet even the most demanding and specialized large milling requirements.
Our loyal customers consistently trust Winchester Precision Technologies for:
Our Customer-Focused Approach
A Dedication to Clear Communication with our Clientele
Engineering teams focused on delivering innovative solutions
Exceptional quality control