A TURNKEY SOLUTION FOR REEL SPOOL DESIGN, ENGINEERING, MANUFACTURING AND SERVICE
Service, Repair, Maintenance & More for Reel Spools
When you need reel spool rolls that you can count on to deliver high performance and longevity, Winchester Precision Technologies offers the solution that suits your needs.
With years of service to the paper, textile, and plastic industries – our experienced team of engineers understands what it takes to make reel spools and rolls of every size offer the best possible performance and ROI.
From the simplest consultation to comprehensive inspection, optimization, repair, and manufacturing – Winchester is the expert on reel spools, paper machine rolls, and more.
Fill out and submit our Roll Specification Tech. form so that we can design and engineer the Reel Spool to match you application. The more information that you can provide the better we will be able to optimize your roll for your process.
How Reel Spool Service Makes a Difference
On a typical paper machine, the reel spools work with the winder drum to wind the paper at the end of the machine then allow for further converting of the paper on other pieces of equipment. This repeated lifting/lowering of spools loaded with paper naturally subjects the equipment to a great deal of stress and wear.
Without regular service, reel spool roll shafts can eventually become bent and damaged. At best a damaged reel spool can cause down time, at worst it can become a critical safety issue as reel spools are lifted in the air with overhead cranes. Increasingly Insurance companies are requiring annual reel spool inspection.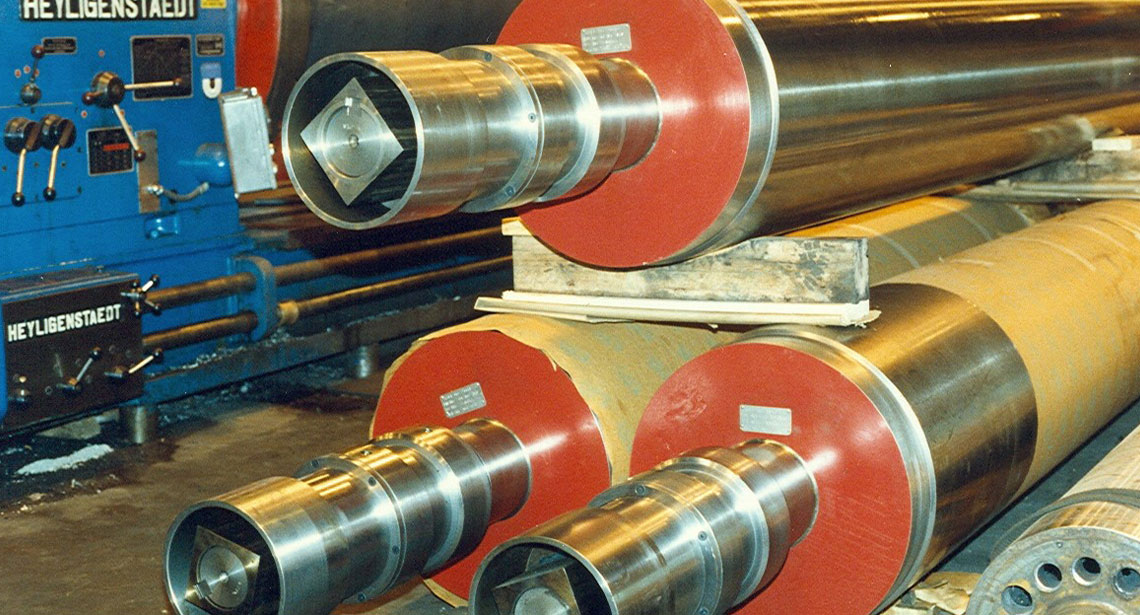 Why Winchester
Reel Spool Service Focused on Safety, Cost Savings & Performance
At Winchester, our reel spool services are constantly focused on delivering greater performance, longer service life, better productivity, and greater cost efficiency for your business.
To do this, we bring together advanced engineering technology, peerless industry knowledge, and a drive to meet your exact specifications while delivering exceptional value.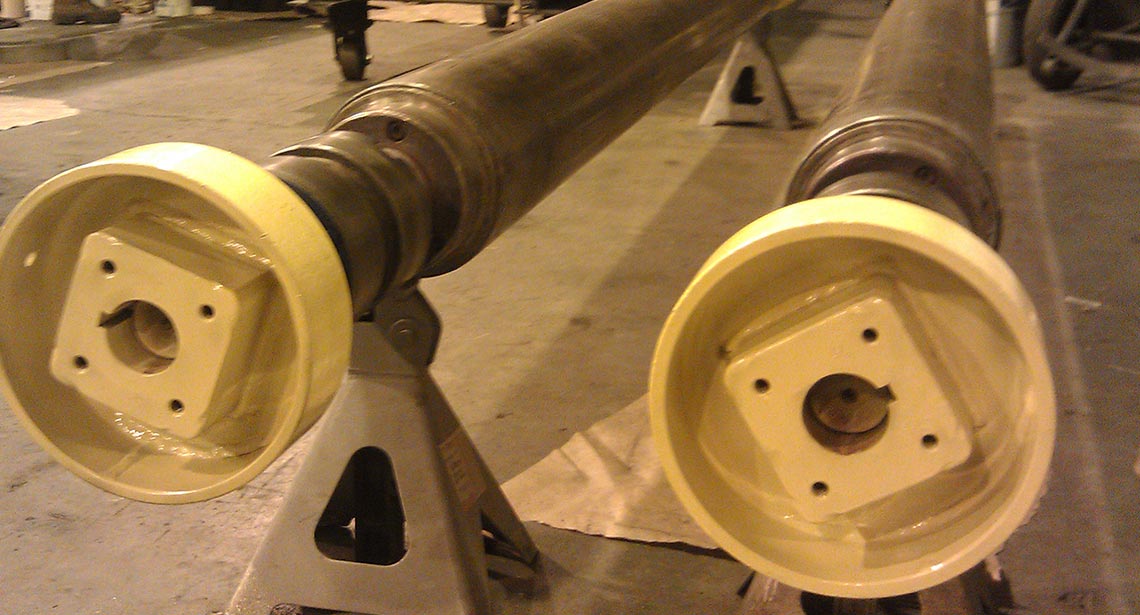 If it has anything to do with reel spools, Winchester can help!
Manufacturing: When customers across the country need new reel spool rolls up to 30 feet long, with a variety of available features- they count on Winchester for performance and quality that delivers for years to come.
Reel Spool Inspection: Disassembly, Dimensional Inspection of bearing housings, bearing, end drives, shafts. Non-Destructive Examination (NDE) of shafts and bodies, TIR inspection, document findings, Computerized Measuring Machnie (CMM) inspection , recommend repairs and replacement of parts as necessary and reassembly of components
Reel Spool Repair: Rejournaling, Balancing, New components, Griding, balancing
Service Contracts: : For existing reel spool rolls, if you need reliable, long-term performance – inspection and non-destructive examination are essential. A service contract with Winchester means you never need to worry that your equipment isn't up-to-the-task.
Reel spool designing and engineering: if you require reel spool rolls that are larger, faster or customized for your specific application, we can help. With years of experience designing, engineering, and manufacturing reel spools, our technicians are adept at considering your needs and delivering the ideal solution.