WIRE ROLLS
An All-in-One Source for Wire Roll Manufacturing and Service
Wire guide rolls and drive rolls are essential in paper and packaging machines of every size. Your production relies on effective wire guide rolls for their ability to move product through the machine quickly and without failure.
Whether your problem is related to speed, performance, or a particularly challenging application – we're confident our wire roll experts can deliver the most beneficial solution.
Our experience with wire rolls and guide rolls is virtually unmatched.
Our expert team frequently provides:
Design, engineering, and manufacturing for new wire rolls
Service, grinding, and repair for existing rolls
3 plane Computerized Dynamic Balancing (with certified reports)
Rubber Covered Wire Rolls
Stainless Steel Wire Rolls
Plasma Coated Wire Rolls
Thermal Sprayed Wire Rolls
Release Coatings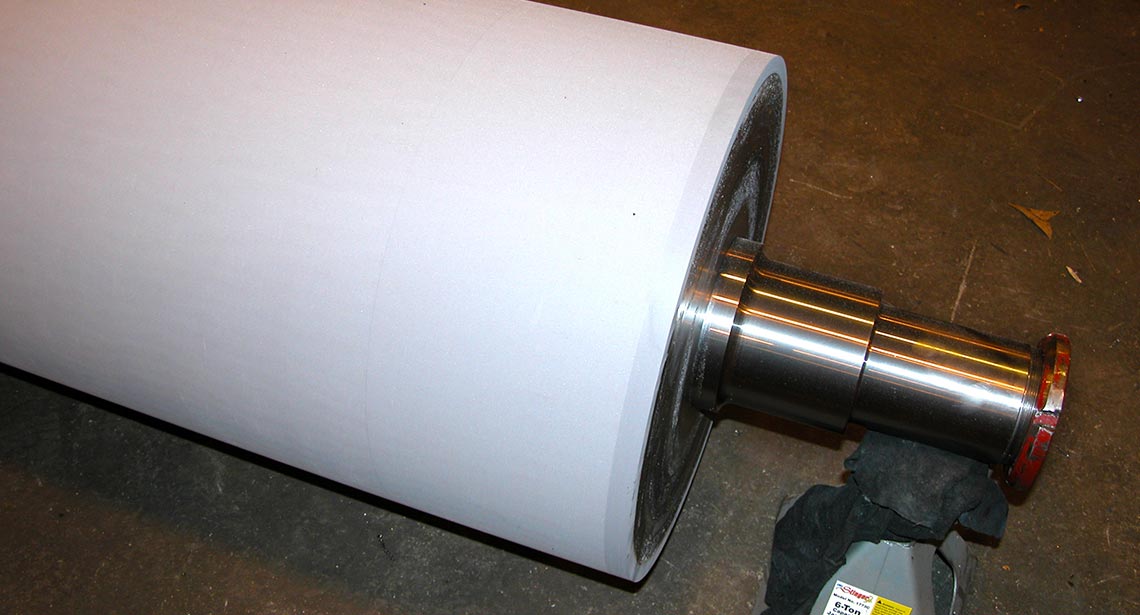 Your Turnkey Source for Performance and Efficiency
For Wire Guide Rolls
Our technicians have spent years becoming an authority on wire roll design. Because of this, Winchester Precision Technologies is well prepared to be your go-to when you need greater performance, productivity, and reliability.
Servicing: wire rolls are subject to a high degree of wear and tear. Our experts are here to provide the professional service that will ensure your wire rolls will never let you down including journal replacement or repair, grinding, balancing.
Manufacturing, Design, and Engineering: if you could use better wire rolls, Winchester Precision Technologies can help. We have years of experience when it comes to manufacturing, designing, and engineering wire rolls, and we're confident we can deliver the performance you need.
Upgrading: do you have wire guide rolls you think could benefit from an upgrade? For faster speeds and higher performance, our team can help with upgraded designs, reverse engineering, and roll optimization.